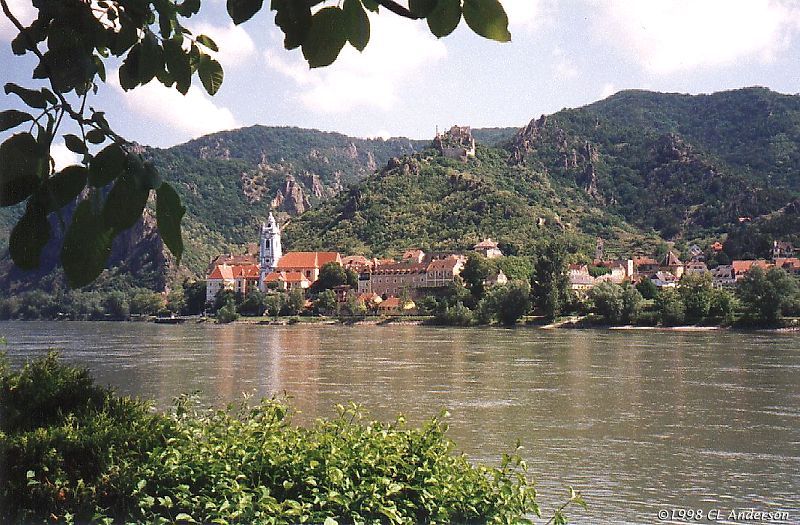 Durnstein as seen from across the Danube River at Rossatzbach Camping. The upper ruins are a medieval castle that held Richard the Lionheart (Löwenherz) for a time on his return from the Crusades. There is a small ferry service that shuttles cyclists and pedestrians between Durnstein and a spot near this campground.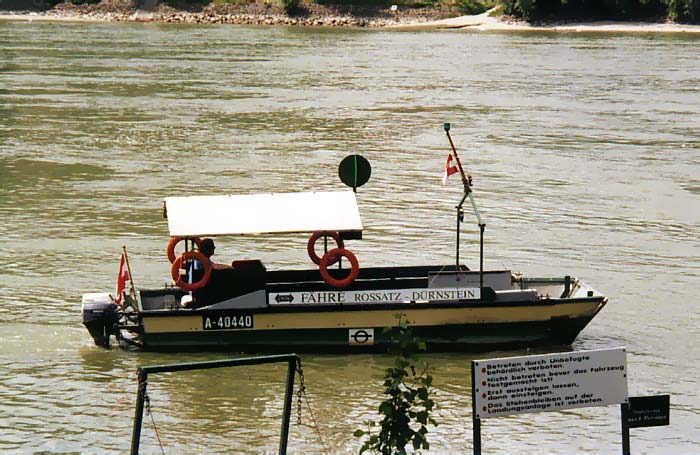 The bicycle/pedestrian ferry boat from the Durnstein side, looking back to Rossatzbach.
"Thanks for the lift."