Photos from the North Coast of Crete
April 1997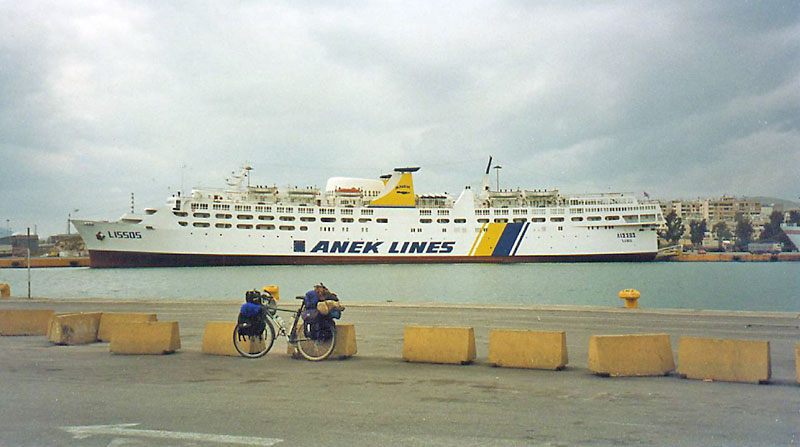 On the docks in Piraeus - Athens Port. My ride to Crete, the Anek Lines ship Lissos.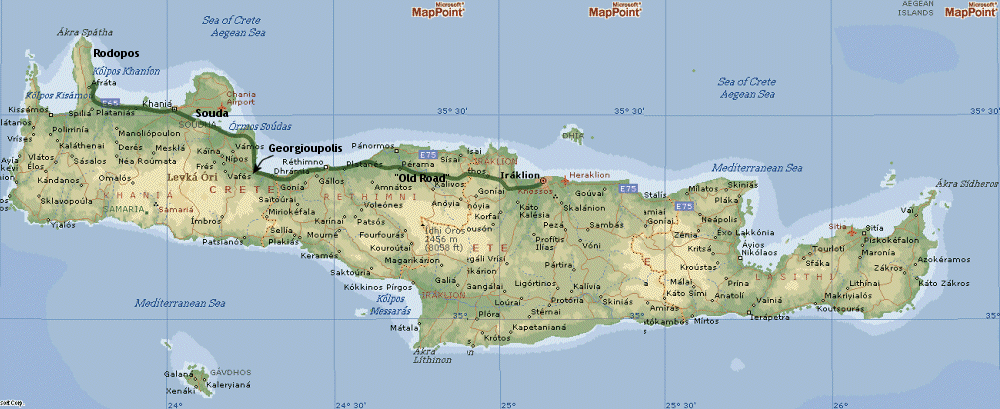 The sum total of my riding on Crete. I only went to Crete on a whim - waiting for the temperatutre in southern Italy to recover from an exceptionally cold and wet spring. What I saw of Crete convinced me that this would be an ideal destination for a multi-week bicycle tour.
Day 1 - I arrived in the port of Souda at daybreak after an overnight voyage and cycled west to the peninsula of Rodopos - doubling back and spending the night in a small room in Platanias.
Day 2 - I rode into Chania (Khania) for breakfast, then past Souda, along the coast and into very steep hills - descending into the pleasant resort village of Georgioupolis.
Day 3 - I rode to Rhythemno. This part of the north coast is far too crowded and touristy for an extended stay (unless you like that sort of thing).
Day 4 - I found the Old Road to Heraklion (Iraklio or Hercules) and got to see what a real tour off the beaten path would be like on Crete. This day was pure joy.
Day 5 - I stayed in Iraklio - cycled out to Knossos to see the ruins of King Minos's palace, spent a couple of hours at the museum in Iraklio (where all the real treasures are kept) and then boarded a ship for Santorini.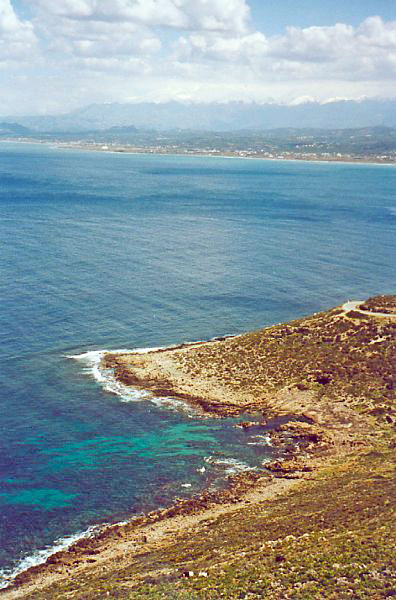 My first day on Crete - climbing hills on the northwest coast near Rodopos.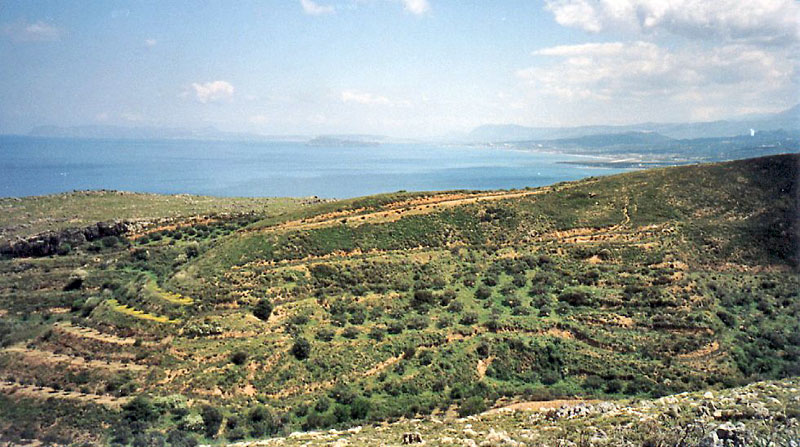 I got goat shyte on my tires and some good views. Fires seemed to be common on Crete.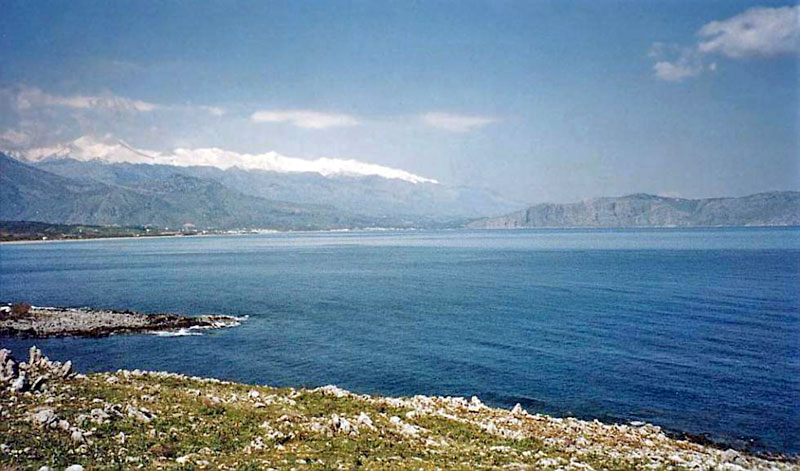 On my second day I rode from Platanias to Georgioupolis, passing by Souda - the port bay near Chania ...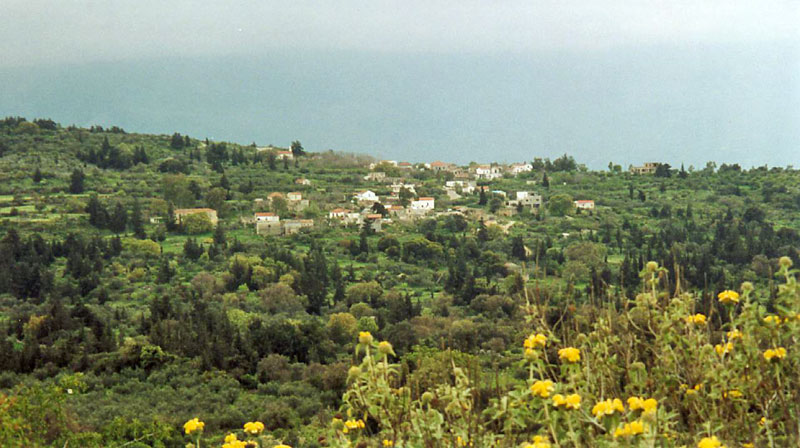 ... up and over huge hills, past small villages (this is Drapanos) on my way to Georgioupolis.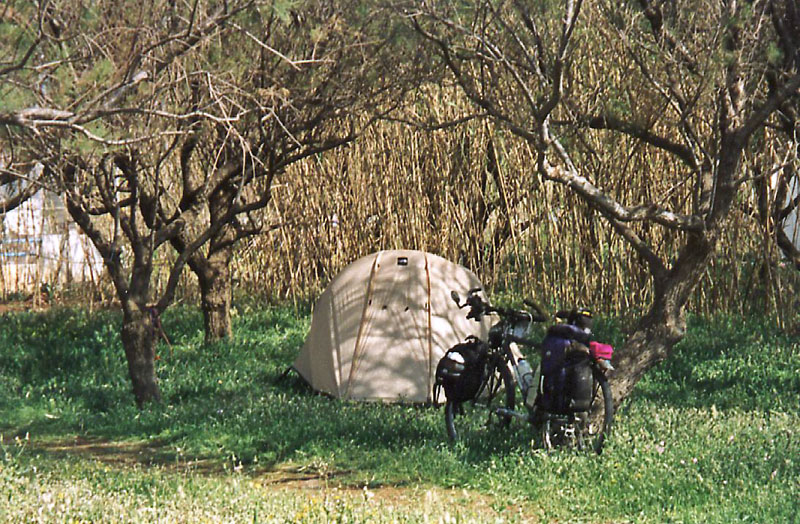 After a room in Georgiouplois, my third night was at Camping Elizabeth in Rhythemno - near the beach.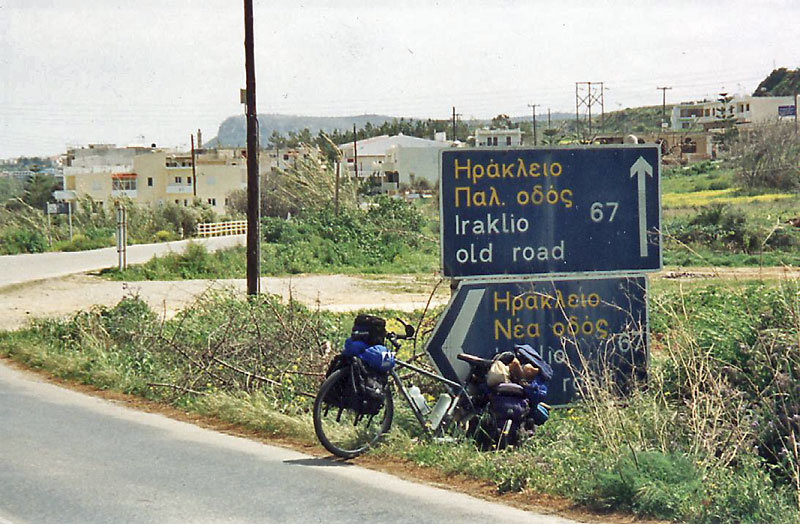 On my fourth day, I chose The Old Road to Iraklio.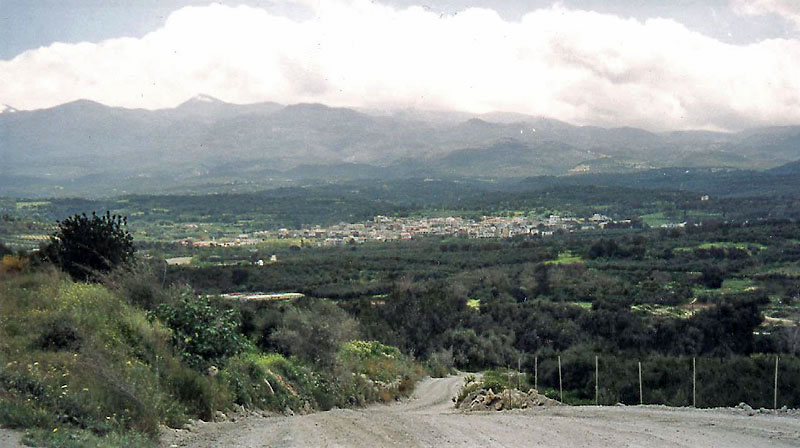 There was a lot of climbing midst all the small villages and towns. This is not the main road (it was paved).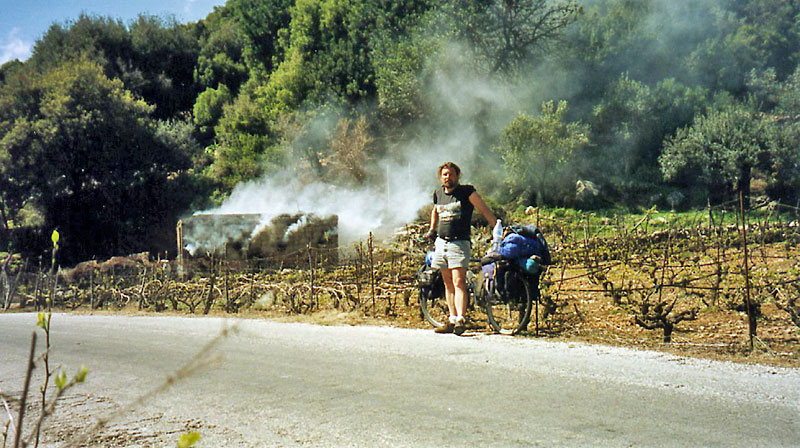 Making charcoal.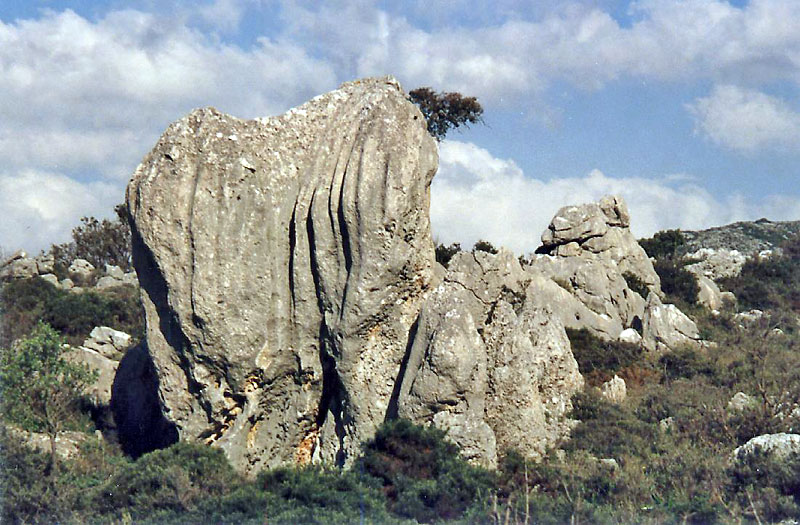 A toothy looking rock along the road.

Still climbing. Shrines like the one behind my bike are common.

Descent to Iraklio - vineyards and olive groves.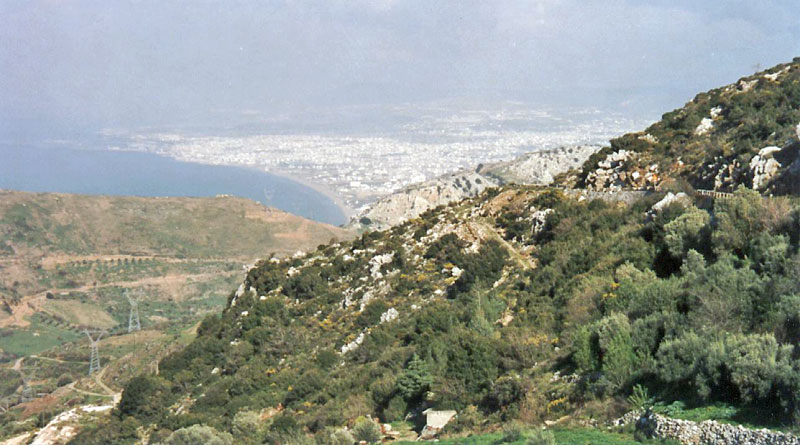 Iraklio in the distance.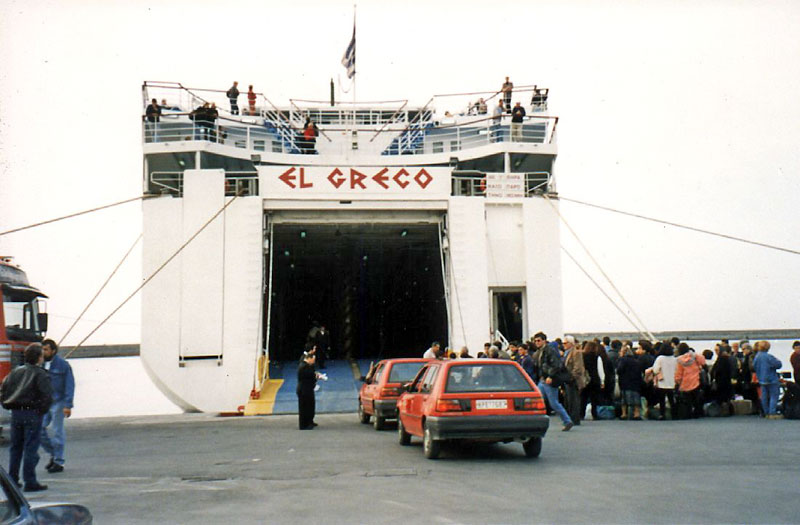 My "ride" off the island to Santorini - after spending a day visiting Knossos.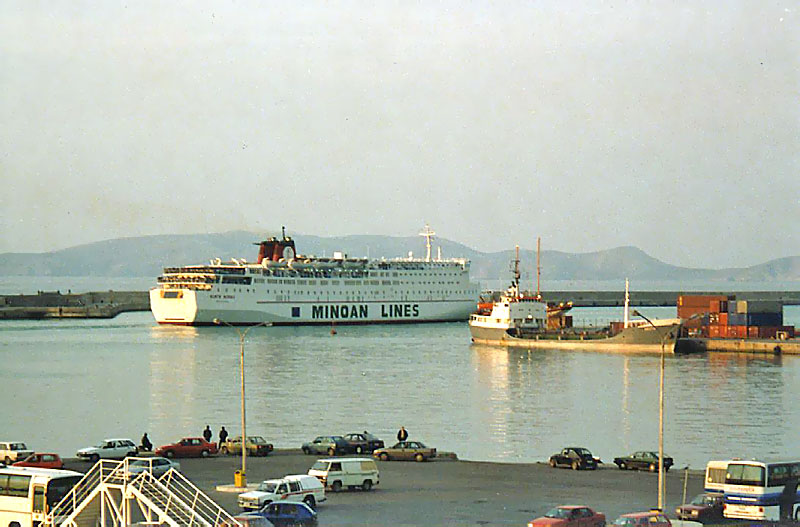 I could live on these comfortable Greek ships


---
Santorini
---
First Crete Page
---
Scenes From the Road
---
Cycle Tourist Home
---